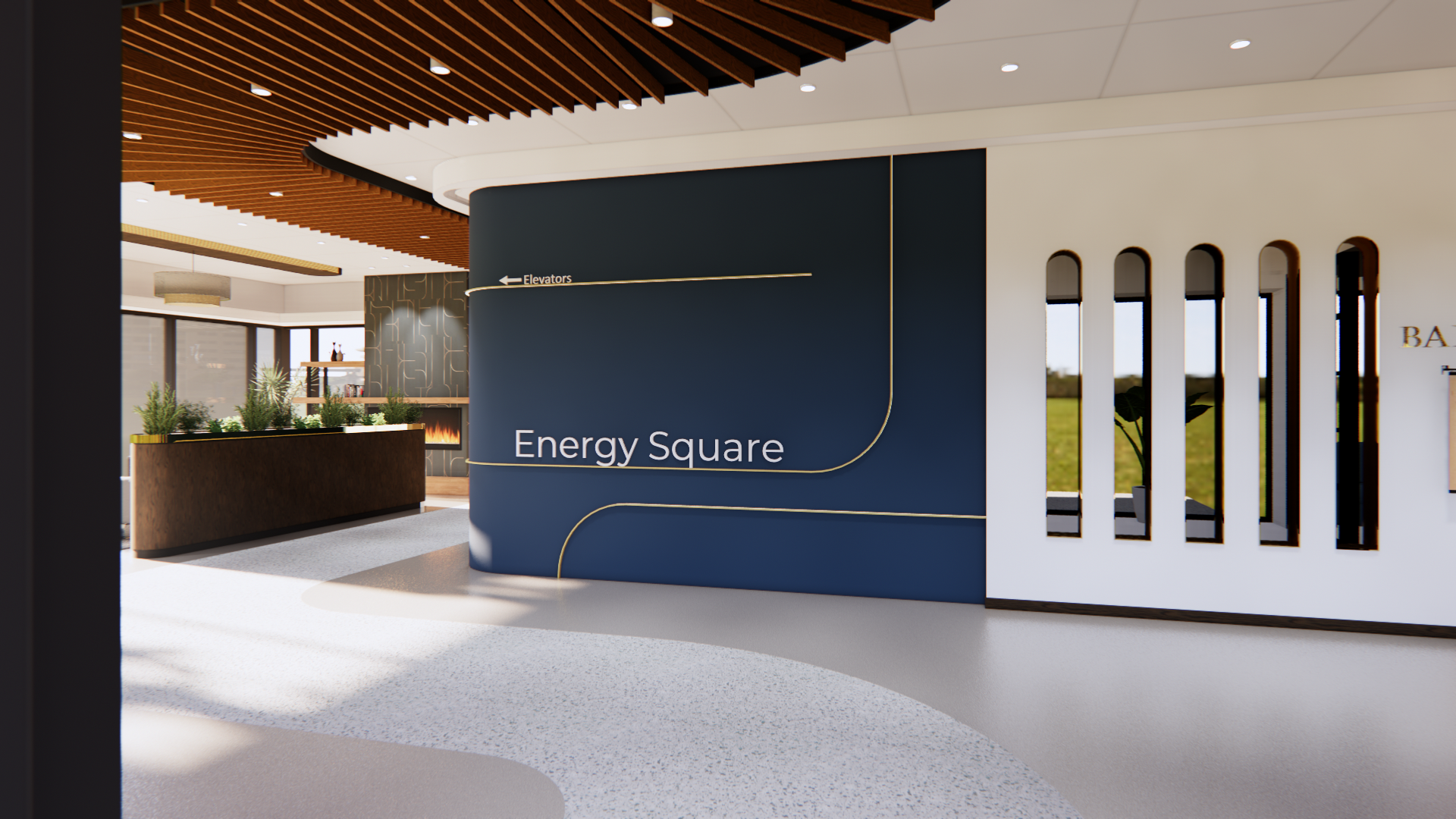 Energy Square Renovations
Building Type
Interior & Exterior Renovations
Hightlights
This downtown office building originally completed in 1981 needed a fresh new design to brighten and liven up the space and to attract new tenants. The interior uses gold details and curving lines throughout to tie together with the existing gold glass exterior of this building is known for.

Renovations on the main floor included the addition of a bicycle room, gym, and conference room for tenant use, as well as a cafe and coffee roastery for public and tenant use. The conference room features an operable wall that can split the room in two for different usage requirements.

The 3rd floor consists of 10,000sf of office space that was re-demised and renovated into 8 separate office suites to be move-in ready for any new tenant. The team was also responsible for the design of the refresh of the elevator lobbies on each floor of the building. The exterior design is currently underway and is scheduled to be complete drawings by the end of January.
Role of Respondent
Prime Consultant / Architecture / Interior Design
Team Members
Michael Sheehan
Sonja Dutra
James Padar
Stephanie Pollock
Melannie Andrada
Amber Bown
Services provided
Prime Consultant
Architecture
Interior Design
Space Planning
Schematic Design
Design Development
Contract Documents
Contract Administration
Construction Delivery Model
Design-Build
Construction Budget
Approx. $2 Million