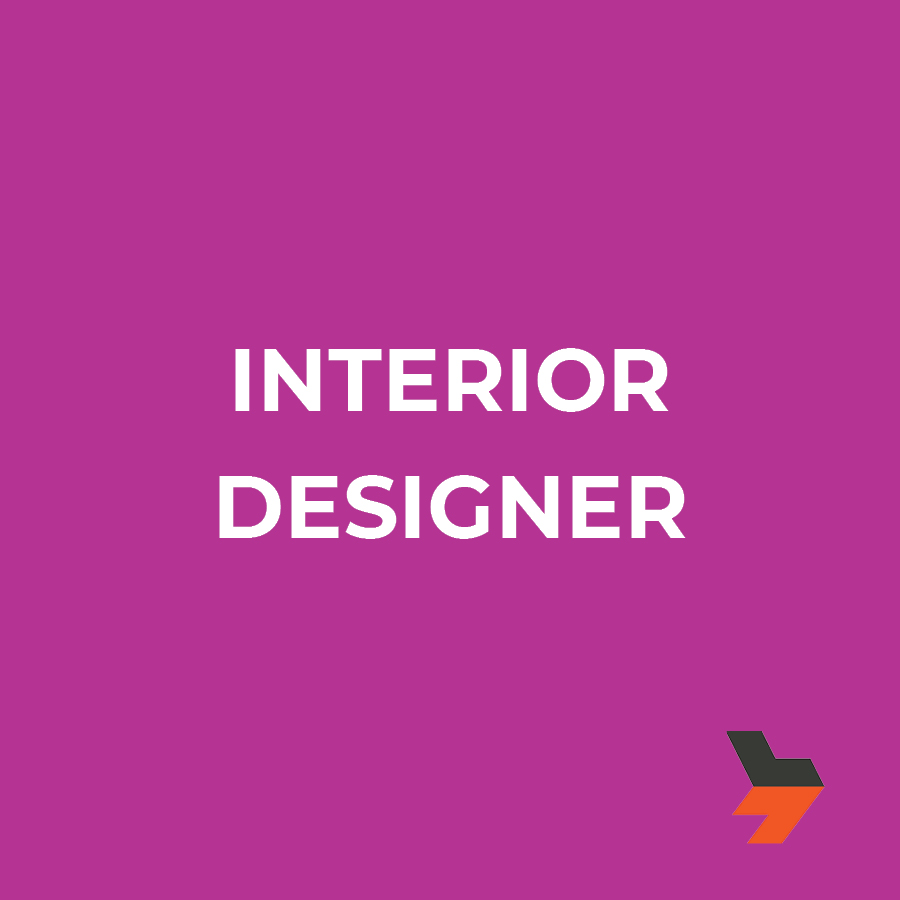 WE ARE HIRING...
Interior Designer
L7 Architecture is seeking a passionate and talented individual to join our growing team as an Interior Designer.
WHAT WE OFFER
Core value-driven culture
Regular social events
Collaborative / supportive work environment
Brand new office with design and collaboration focus
Professional development opportunities through training courses and mentorship
Career advancement opportunities
Diverse duties will allow for growth in a multitude of areas
Competitive wages
Comprehensive benefits package
Free parking
JOB PURPOSE
As an essential member of our team, The Interior Designer is responsible for space planning and finish selection on projects at the firm. This process begins with understanding client goals and selecting for walls, ceilings, lightings, millwork, covering paints; furniture and/or office supply furniture and hardware. The Interior Designer interprets the clients' wants/needs in relation to interior look and feel and proposes ideas and solutions for review with the assigned Project Manager, as well as external parties. A cohesive project marries interior and exterior design intents.
Reports to:
Principals of L7 Architecture Inc.
Project Architect
Management Team
CORE RESPONSIBILITIES
This role encompasses but is not limited to the following duties:
Sources and liaises with clients and supply representatives, by phone, email, or in person
Solicits and may negotiate pricing from representatives; reviews and recommends materials aligned with the client's needs, support for sustainable materials and identifies options to the Project Manager
Handles issues, responds to delays and changes for interior renovations as well as commercial new builds
Accountable for the sample library (samples, swatches, and technical data in hard copy) management
Provides basic direction drawing/sketching to the Job Captain who will coordinate production
Creates and presents color boards and makes presentations to provide a variety of perspectives
Involved in space planning design
Manages contract administration
May assist in other areas of the project as required
Business Development:
Assists in the development and administration of professional design service contracts
Drafts RFP/RFQ responses and Consultant Agreements
Oversees packaging of bid documents
Participates in consultant fee solicitation and selection
Negotiates or assists in the negotiation of project fees
Communicates with senior staff and external contacts
Manages, directs, monitors and reviews work of junior and intermediate staff and design consultants to ensure contract terms are met
Makes internal and external professional presentations regarding our business
Project Leadership:
Confident in resource planning, budgeting, change management, scope management, scheduling and unforeseen issues in managing a project from start to end
Manages internal project team requirements such as reporting, reviewing and mentoring staff and processes
Understands the impacts, benefits and risks of various design options on a project
Understands the needs and expectations of clients
Demonstrates high importance of project budget monitoring during production, design and construction
Demonstrates an understanding of finance in business decisions
Demonstrates an understanding of working with and developing contracts
Demonstrates professional accountability and integrity
Project Management / Coordination:
Ensures designs are according to the client's needs and that clients are satisfied with choices made, as well as ensures materials chosen are appropriate to the project, durable and available to meet the construction schedule
Communicates effectively, including communicating or interpreting specifications for technical material to non-technical audiences/clients
Establishes and maintains effective working relationships with those encountered in the course of work
Interacts effectively, engaged in problem solving, negotiation, and supporting a team approach to projects
Remains current on design standards, new technologies and market trends on design
Prepares clear and concise reports, drawings, notes, correspondence, meeting minutes and other written materials
Reviews invoices and identifies discrepancies
Attends project close-out meetings and provides feedback upon project completion
KNOWLEDGE, SKILLS AND ABILITIES
In the following we identify the most important knowledge, skills and abilities including: knowledge about practical procedures, specialized techniques, analytical and conceptual skills and abilities needed for interaction with others.
Education
Degree or diploma in Interior Design from a recognized Institution. Registered with Alberta Architecture Association is an asset. Proficient in AutoCAD/Revit, 3D Software, Illustrator, InDesign, Photoshop, PDF editing software, Harvest time tracking, and Microsoft Office 365.
Experience
Minimum 5 years related experience in an interior design, architecture firm or in commercial interiors. General working knowledge of building codes, building structures and construction industry. Understands the value and importance of effective technical documents.
Key Character Strengths
Champions L7 culture
Service-oriented; always seeking to add value
Excellent multi-tasking, coordination and organizational abilities
Strong problem-solving and decision-making skills
Excellent interpersonal and collaboration skills with the ability to negotiate, persuade and affect influence on others
Excellent client relationship skills. An effective communicator with strong listening, oral and written skills
Strong relationship-management skills with the ability to work effectively with a diverse team
Values individual differences; makes effort to ensure others feel welcomed and accepted
Adaptable; showing resiliency in our evolving environment
An effective communicator with strong listening, oral and written skills
Process-oriented with excellent proofreading and a high degree of accuracy and attention to detail
Enjoys working in a fun, professional environment
Energetic and results-oriented
Passion for interior design
Please note, you must be eligible to work in Canada to be considered for this role, and priority will be given to local applicants.
PLEASE SEND  YOUR RESUME AND PORTFOLIO TO INFO@L7ARCH.CA TO APPLY.
We thank all applicants for their interest. However, only those selected for an interview will be contacted.