Intermediate Architectural Technologist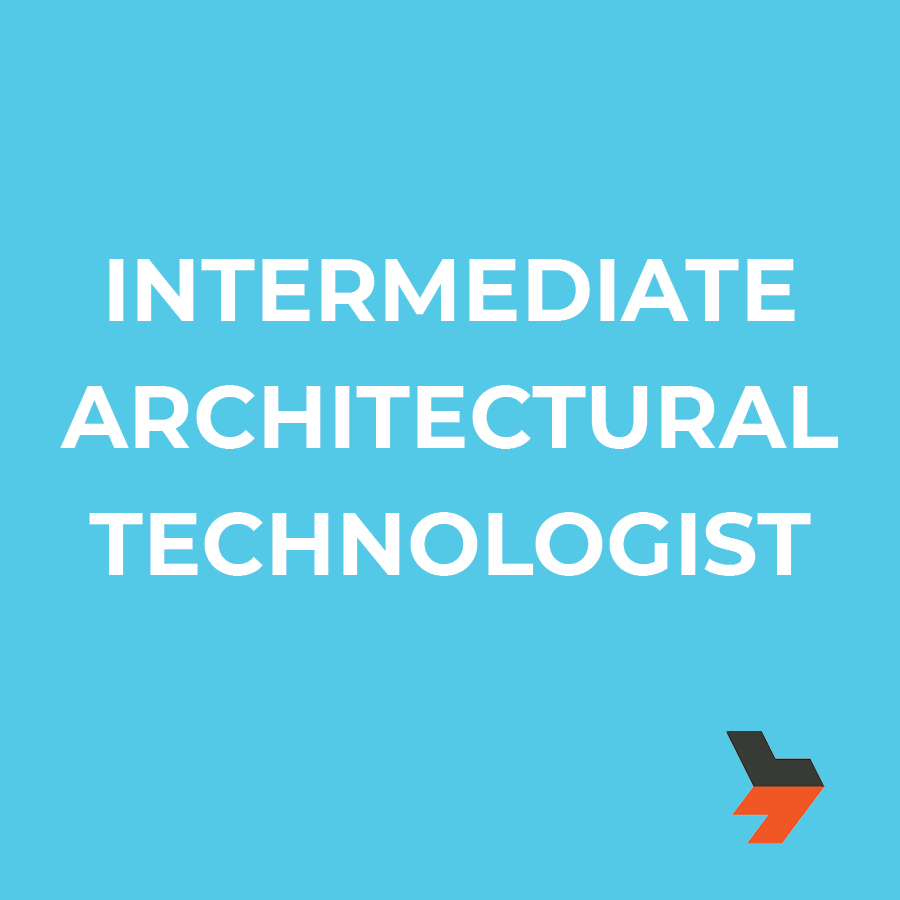 WE ARE HIRING...
Intermediate Architectural Technologist
L7 Architecture is seeking a passionate and talented individual to join our growing team as an Intermediate Architectural Technologist.
WHAT WE OFFER
Core value-driven culture
Regular social events
Collaborative / supportive work environment
Brand new office with design and collaboration focus
Professional development opportunities through training courses and mentorship
Career advancement opportunities
Diverse duties will allow for growth in a multitude of areas
Competitive wages
Comprehensive benefits package
Free parking
JOB PURPOSE
The Intermediate Architectural Technologist is responsible for assisting the Architect by converting the Architect's design ideas into working drawings. The position participates in the design and construction process by providing input and support to achieve project objectives. The Intermediate Architectural Technologist also provides technical support, product research and makes recommendations on products. This role will also involve running small projects during the construction document creation phase.
Reports to:
Principals of L7 Architecture Inc.
Project Architect / Senior Interior Designer
Senior Architectural Technologist
Job Captain
Contract Administrator
CORE RESPONSIBILITIES
This role encompasses but is not limited to the following duties:
Drawing & Details Delivery:
Prepares accurate working drawings in AutoCAD and/or Revit, ensuring that they are coordinated with consultants, and everything stays up to date
Marks up drawings and makes corrections as needed; prioritizes work based on urgency
Prepares and/or reviews written project specifications
Assists in the development and maintenance of company drafting standards and standard details and building guidelines
Oversees smaller project development under guidance from the senior technologist
Design & Construction Support:
Performs product research for technical additions to drawings and offers recommendations on products to the design team
Assists in performing both basic and detailed designs
Researches construction materials and methods for specific project applications; provides input on architectural details and solutions
Communicates effectively with clients, consultants (structural / mechanical / electrical / civil / landscape) and colleagues to maintain the company's reputation for quality and commitment to service
Works with other internal departments, and/or external consultants, as required
Quality:
Ensures timely and accurate design and delivery of drawings
Stays current on technologies and materials through attendance at seminars, product demonstrations, and similar
Creates all drawings or designs in line with current drafting/design standards, including use of revision control
Ensures the production of accurate drawings, building details and drawing templates in compliance with applicable building codes and standards. Quickly bring issues forward to the attention of the Architect, Interior Designer, or Senior Technologist
Maintains accurate and up-to-date filing and cataloguing of drawings and plans
Maintains up-to-date current company drafting and design standards
Keeps up to date on building codes, drafting/design practices
Maintains capability on MS Office, Sketch-up and AutoDesk software
KNOWLEDGE, SKILLS AND ABILITIES
In the following we identify the most important knowledge, skills and abilities including familiarity with practical procedures, specialized techniques, analytical and conceptual skills and abilities needed for interaction with others.
Education
Post-secondary diploma in Architectural Technology from a recognized Institution. Proficient in AutoCAD/Revit, InDesign, Photoshop, PDF editing software, and Microsoft Office 365.
Experience
A minimum of five years related experience in a North American architecture firm. Knowledge of building codes, standards and building structures and has the capabilities to research and communicate clearly. Understanding of building construction and the value of effective technical documents. Knowledge of technical detailing, construction process, construction industry. Ability to visualize – from 2D to 3D. Knowledge of specifications and construction documentation.
Key Character Strengths
Service-oriented; always seeking to add value
Champions positive culture
Excellent multi-tasking, coordination, and organizational abilities
Process-oriented with excellent proofreading and a high degree of accuracy and attention to detail
An effective communicator with strong listening, oral and written skills
Strong problem-solving and decision-making skills
Excellent interpersonal and collaboration skills
Strong relationship-management skills with the ability to work effectively with a diverse team
Values individual differences, makes effort to ensure others feel welcomed and accepted
Adaptable; showing resiliency in our evolving environment
Enjoys working in a fun, professional environment
Energetic and results-oriented
Please note, you must be eligible to work in Canada to be considered for this role, and priority will be given to local applicants.
PLEASE SEND  YOUR RESUME AND PORTFOLIO TO INFO@L7ARCH.CA TO APPLY.
We thank all applicants for their interest. However, only those selected for an interview will be contacted.